McComb High School


Class Of 1980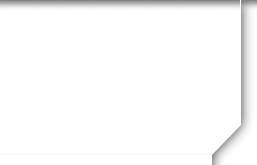 Richard Lowe
Profile Updated:
August 2, 2011
| | |
| --- | --- |
| Residing In: | Lafayette, CO USA |
| | |
| --- | --- |
| Spouse/Partner(if female- add maiden name): | Rachel Begler |
| | |
| --- | --- |
| Occupation: | Advocate for adults w/ Developmental Disabilities |
Yes! Attending Reunion
Comments:
I remember being told back in high school that finding one's way sometimes means losing one's way ( I think that was Dr. Ford.)
School Story:
One morning in English class, Mrs. Turnage was yet again droning on about Apathy and William Faulkner. Apathy was the fly in the ointment of our generation according to her, and Faulkner was the most under appreciated genius the world had ever seen. Looking back she may have been right about Apathy, but it's hard as a teenager to take anything seriously when you hear it scowled at you damn near every day.
She stalked up and down the aisles between our desks, daring anybody to look her in the eye.

I had chosen a front row seat for exactly this reason. I knew that she usually leveled the bulk of her invective to the back of the room.

Then she shifted gears to another of her favorite screeds: "The Seventeen Different Ways to Start a Sentence."

"You must know these seventeen ways of starting a sentence no matter what path you choose in life. You may think you don't need to know them, but you do; every single one of you."

"Not me."

I actually said that out loud. It was one of those moments where thought passes "GO" and collects $200 before sanity has a chance buy Park Avenue and stay quiet.

"Oh, yes you will Richard Lowe! Oh, yes you will!"

Now really, what could I possibly say now that I had passed the point of no return? Exactly: nothing.
I sat there radiating a shame that would change my life forever: I actually learned how to start sentences seventeen different ways. I used that list filling out my application to get into Clown College. I used it when I wrote letters to best friends and my family. I used them in my journals, now a stack three feet high, and I'm using them to tell this story.

So rest in peace Minnie Lee Turnage, your work was not entirely in vain.